Passmed is passionate about helping students excel in their professional exams and reach their career goals. The platform was developed by doctors to improve the process of studying through high quality, concise and up to date content and integrated feedback and progress reports. We aim to bridge the gap between expectations and reality to ensure that you have the best chance of success. Ultimately, we hope to make the studying process more focussed and perhaps even fun.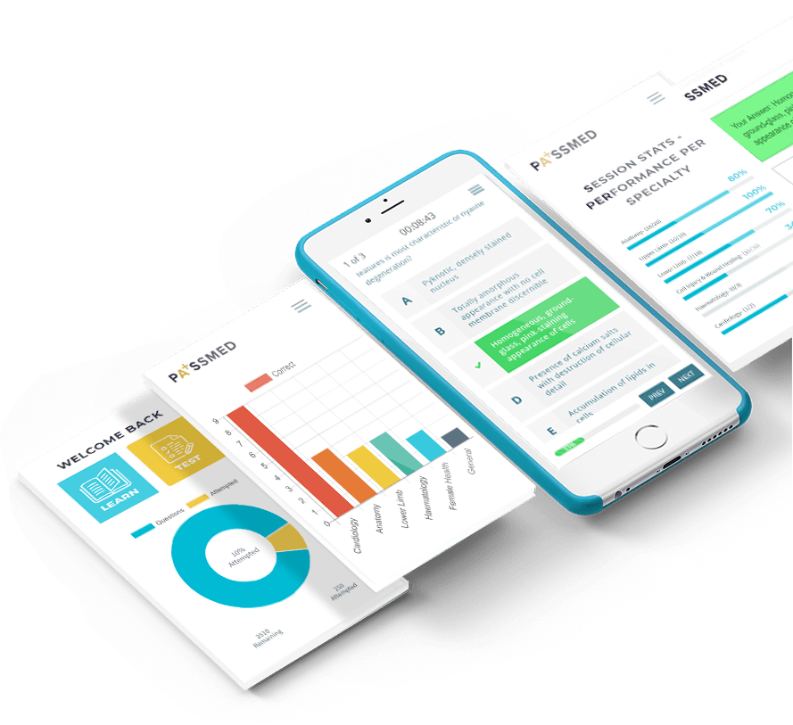 All questions have been created by qualified medical professionals based on current exam requirements and personal exam feedback. We continually improve and refine our question banks based on your feedback and leverage on our community of Passmed members to provide highly effective and clinically useful content. This may mean that our content might be slightly more difficult than then standard of the exams but this only serves to strengthen your performance and hopefully the exam will be a breeze.
We believe that being a health care professional is both a privilege and a responsibility and we want to ensure that your knowledge and preparation meets the highest standards to ultimately provide the best care for patients. Passmed is a platform to support and facilitate you in achieving this, and although it is designed as a standalone revision resource, we recommend that you use it in conjunction with board suggested textbooks for superior results.
We believe the future of medical education will involve providing education that is deinstitutionalised, affordable and accessible globally. Allowing those with an interest in healthcare to advance their knowledge, experience and careers to have a positive impact on global healthcare. Passmed is a platform for students and professionals alike to achieve this dream by providing quality medical content and up to date, relevant clinical material.
Start Studying
"The secret to getting ahead is getting started"